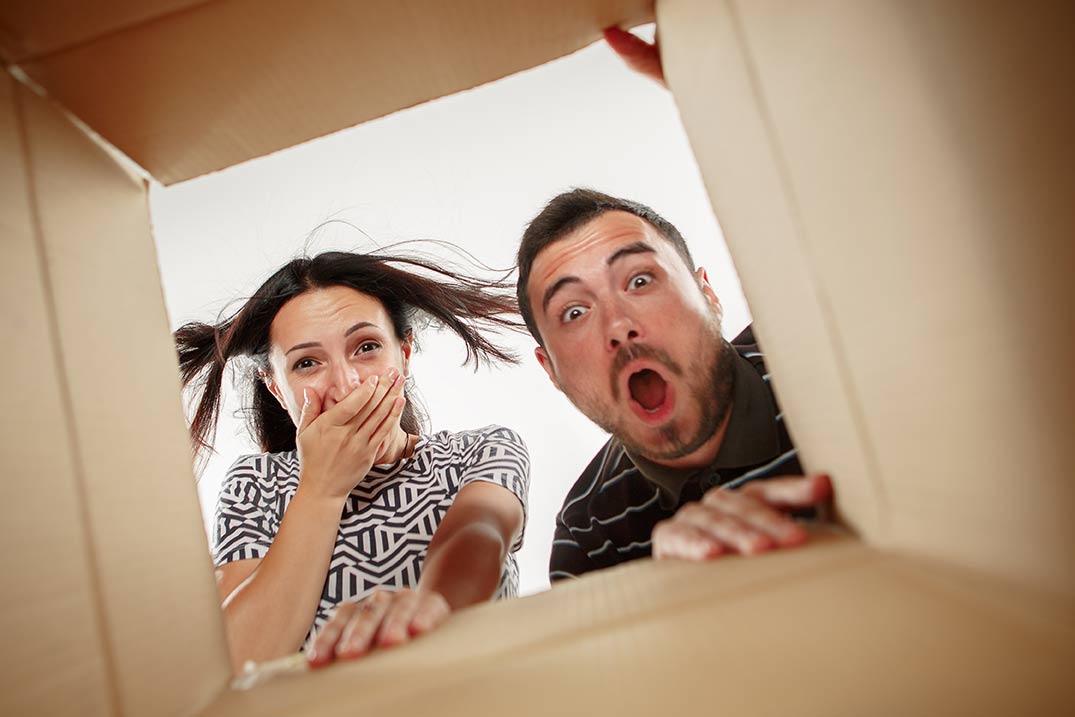 Though frequently overlooked, how you package your products is one of the most important considerations an entrepreneur must focus on as part of the overall brand strategy. Packaging must be functional, in other words, products remain safe in transit, but packaging is also a major part of the overall brand experience. Your product should be exciting for your customer to receive, after all, you've made them wait while it's shipped to them. The goal of good packaging from a brand experience perspective is to surprise, delight and increase excitement about receiving the product. Let your customer feel like they are opening a present!
Significantly for online entrepreneurs, a shipped package represents the most direct connection with your customer. As ecommerce evolves and consumer habits shift, packaging can help continuously deliver a complete brand experience that extends beyond the product itself. This provides additional value for your customer as well as for your business because both benefit from your ability to create a memorable experience.
We have identified 4 elements to consider when it comes to your product packaging.
These are:
1. Many packaging options are available to suit different budgets including simply logo-ing
A simple way to improve packaging overall is ensuring your product box includes your logo. This could be as simple as applying a sticker. Or if a business' budget allows, package the products in a unique way. For example, do not just simply ship books. Instead, cover those books in a sleeve or box.  Although it may be an added expense, it also delays gratification, heightening the customer's overall experience—while providing more space for a logo, picture, or brand story. Another simple way is to try seasonal packaging. For example, 'Christmas' themed packaging around the holidays or 'Halloween' themed packaging around October.
2. Add little surprises inside your package
Adding extras to packaging can be thrilling for a customer as they feel as they got more than they paid for. Kitting can be an excellent marketing strategy to create enthusiasm and added sales opportunities with consumers. And kitting does not need to be complicated. For example, consider including a coupon code inside the box, a special promotion that is good for a limited time (or specific to a channel), a catalogue of your other products, a bit of content—for example, a pairing guide, a recipe, a good story or even a product sample. The money you earn from repeat business from loyal customers can outweigh the items' cost. Most of these items encourage further purchases and make the consumer feel as if he or she has really received extra value out of their order. It also enhances the unboxing experience.
3. Look at how other businesses have used packaging in their overall brand experience
There are many examples of businesses trying to improve packaging and seeing positive results. For example, at 'GameKlip', the owner Ryan French decided to add a small package of candies with every order. It was so well received by his customers that they talked about it all over social media, blogs and forums. When you search Google for "GameKlip Candy" you'll find nearly 27,000 results of people talking about the surprise they received. At 'Vistaprint', packaging includes a discount coupon for their next purchase, providing consumers with an incentive to return to the business. Let your imagination run wild. A Google search will reveal many innovative inclusions you can add to the unboxing experience.
4. On a practical note, test packaging for safety and security
A good rule for all businesses is to test packaging to ensure its safe and secure. The standard test for this is called the 4-foot drop test. Products and packaging should be able to pass a 4-foot drop test onto a hard surface without breakage. Doing this test on your packaging ensures that your products will be able to withstand typical impacts during shipping. This includes;
Landing flat on base

Landing flat on top

Landing flat on longest side

Landing flat on shortest side

Landing on a corner
The experienced team at 3PL Melbourne can help you find cost-effective packaging options, so call us to discuss your needs.